Booted Racket-Tail Bird Hair Clip or Hair Slide on Antique Bronze Coloured Clips
00137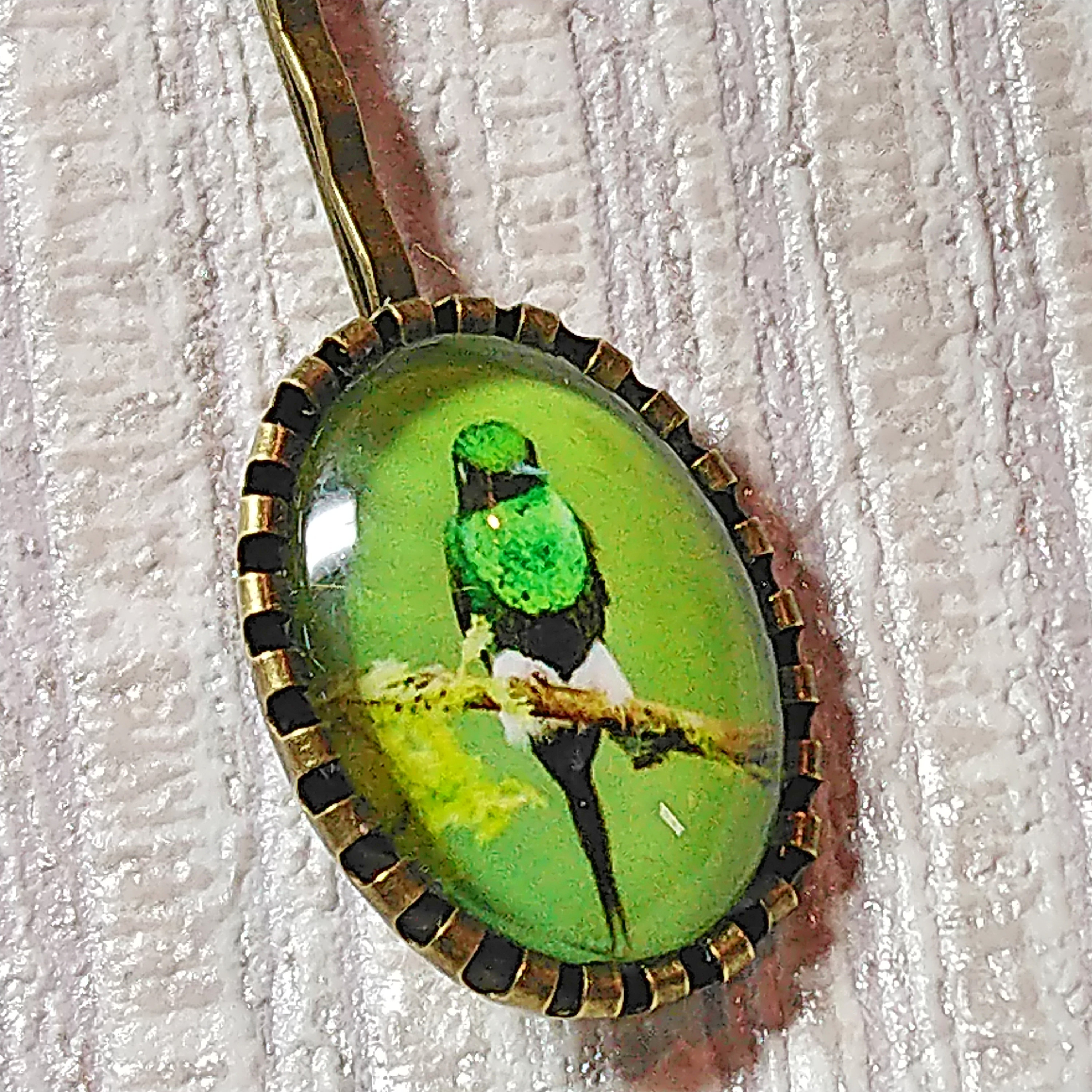 This beautiful Booted Racket-Tail Hair clip or hair slide is absolutely stunning. The hairgrip is 6 cm long from top to bottom, and the glass cabochon is 25 mm x 18 mm. This is breakable so care is needed with this piece. The hair grip is antique bronze in colour.

It truly is unique and is absolutely beautiful and would make the most wonderful gift for any bird lover, twitcher or anyone who loves the boho and unusual hair accessories - dare to be different!

Due to the glass element, some light reflection can be seen. This is purely a fault with the photograph, not the item.

About The Booted Racket-Tail
The Booted Racket-tails, a small group of hummingbirds in the genus Ocreatus that was long considered to have only one species, O. underwoodii; field research by Karl-L. Schuchmann published in 2016 found notable differences between some populations traditionally assigned to O. underwoodii, however, and recommended that the taxa annae, addae, and peruanus be raised to species level. The research results have been mostly accepted by the IOC, with more data required for the species status of Anna's racket-tail.[2] The American Ornithological Society has yet to recognize the split.