Double Sided Red Druzy Stone Pendant with Flecks of Gold Glitter. Ideal Gift for Women. Discreet and Small Pendant. Vintage Looking
00144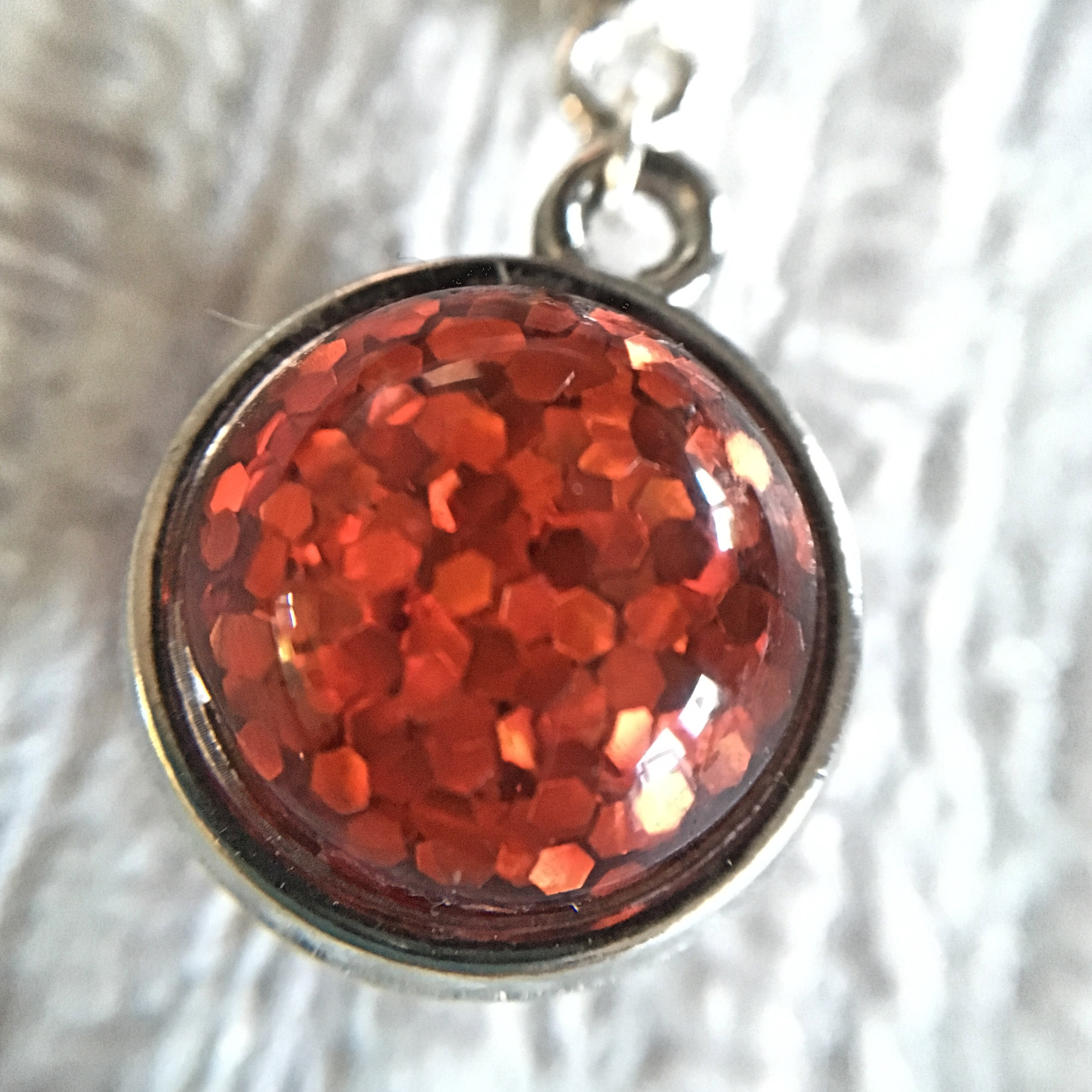 This double sided druzy resin stone pendant is a really unusual design. The resin stone is bright red with flecks of gold in it, it a dappled glitter effect. Both sides are exactly the same making this a unique and easy to wear pendant. The setting is Tibetan silver.



The pendant is made of resin and is 1c in diameter. the stone sites approximately 0.5cm proud on each side making this an almost perfect sphere. This necklace is small and discreet enough for every day wear or to dress up an outfit.



The chain is sterling silver and is 18 inches long.



This would make a fabulous gift for a woman looking for a necklace that no one else would have. The gold shimmers in the light at the right angles.