Pack of 5 x Small Reusable and Washable Cotton and Super Soft Bamboo Makeup Remover Wipes.
00672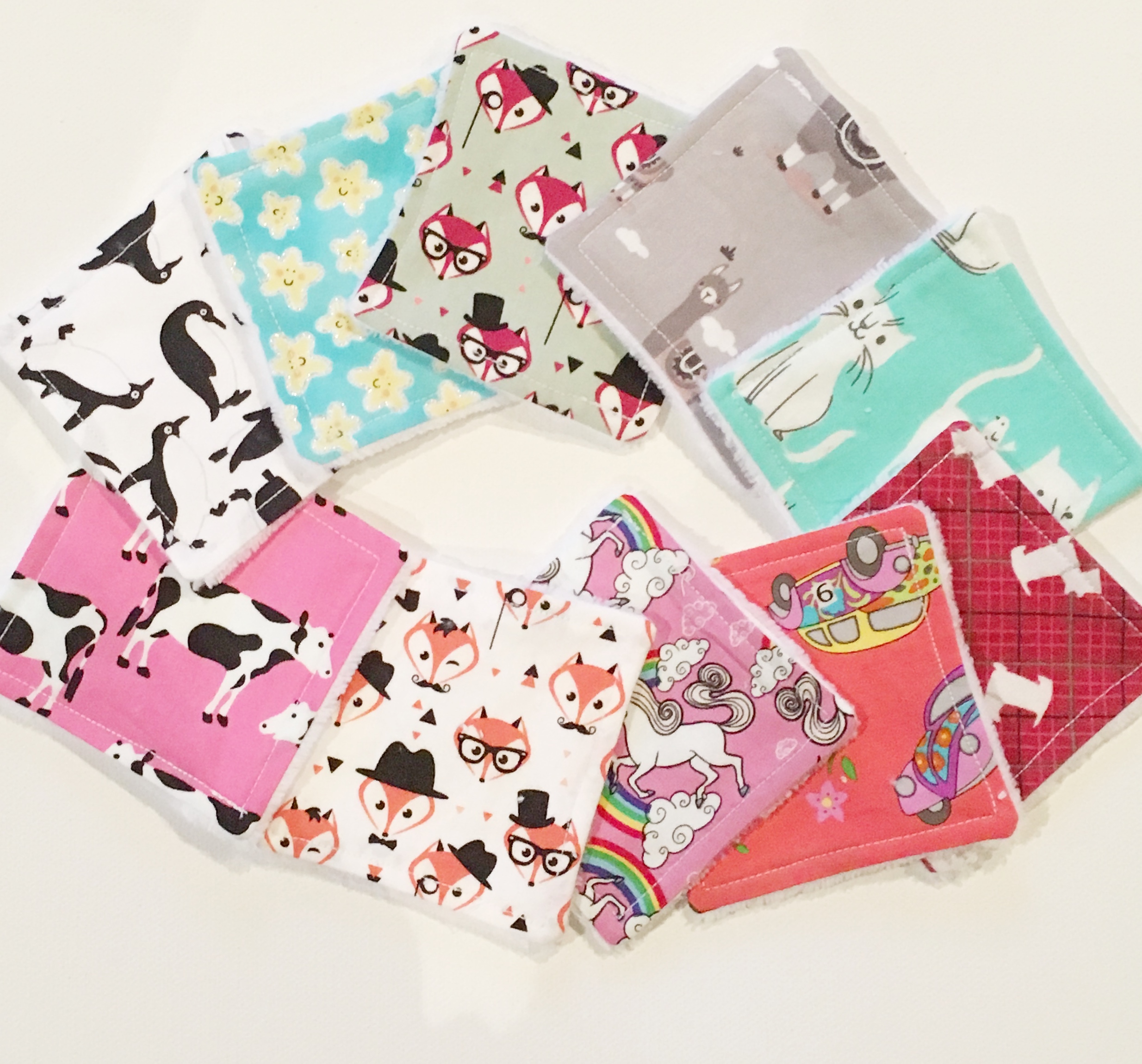 This is a set of premium Bamboo towelling backed 100% cotton reusable and washable cotton cleansing pads. They measure between 3 and 3.5 inches square and come in a pack of 5. If you wish, you can also purchase a mesh bag for easy washing.

You will receive a pack of 5 random designs, all of which are 100% cotton. If you have a pattern you really want to avoid, please let me know in the notes and I will try to accommodate this for you. All wipes are top stitched for extra strength and durability. The packaging is biodegradable cellophane and recycled card.
They can be used for anything you would use cotton wool or disposable wipes for; removing makeup, simple cleansing. The pads are made from 100% cotton fabric on the front and premium super soft bamboo towelling on the rear. This consists of 40 % Bamboo, 20% Cotton, 40% Polyester. They are gentle enough for all skin types including sensitive skin, dry or oily skin and the delicate eye areas. Just use them as normal and pop them in a wash bag or pillow case and wash as cotton.
Please note that these should be washed at a cool temperature and not tumble dried. Staining may occur on the towelling side due to makeup, but this will not affect the function of the pads. If you wish to purchase a mesh wash bag, please choose this in the options at check out.
Mesh Bag
Mesh Wash Bag Required (1)