Pink & White Flamingo Pendant Necklace. Moveable Dangly Legs. Waxed Black Cord. Beautiful Boho Earrings. Ideal Gift for Women.
00155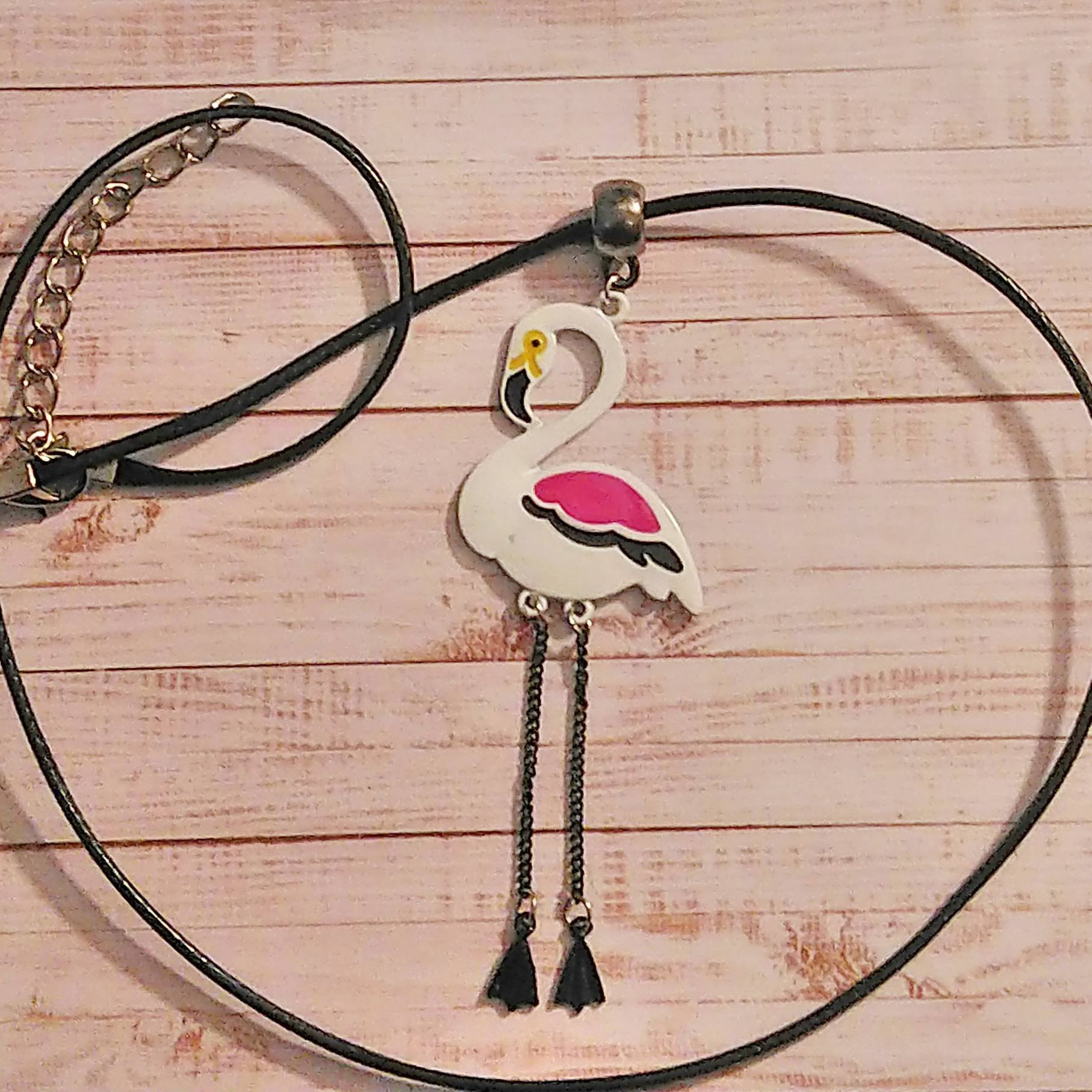 This beautiful hot pink and white Flamingo necklace is so cool. It hangs approximately 7 cm on black waxed cord, measuring 18-20 inches. The black chain legs and flippers will move as you move.



This pendant would make a fabulous gift for any woman who loves colourful and boho jewellery.